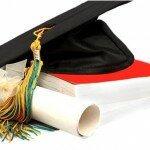 As of this writing (mid February 2012), the hope scholarship requirements for 2012 are the same as those for the hope scholarship requirements for 2011. Students that are high school seniors should follow the requirements for application which are detailed in the other articles on hope-scholarship.net.
Click here for Georgia Hope Scholarship Requirements. If you are interested in Tennessee Hope Scholarship Requirements, then this will help you. As the legislatures in Georgia and Tennessee pass laws in the 2012 sessions, they will undoubtedly make changes to the hope scholarship. These changes can be tracked by reading the news channel on the home page. We will also keep up with hope scholarship changes for you. But, whatever the changes are, the hope scholarship requirements for 2012 must be met with respect to deadlines. Remember, the key requirement is your GPA. Keep your GPA above the 3.0 or 3.3 level. Second, you must complete the FAFSA and/or the Hope Scholarship Application. If changes are made for award amounts, they will probably be retroactive to all of those already in the program since this is what was done when changes were made for the 2011-2012 school year. So, keep in mind that even if you currently qualify for the hope scholarship, your award amount may be lower than you currently expect.
If you would like to have some influence on the hope scholarship 2012 requirements, then you, your parents, grandparents, and other family and friends of voting age should contact your legislature and let them know your opinions on changes to the hope scholarship that will affect the requirements for the 2012-2013 school year and beyond.