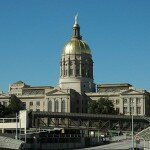 The legislatures of Georgia and Tennessee are once again reviewing, tweaking, "improving", or whatever your would like to call it, the hope scholarship program in each of their respective states. Hope-Scholarship.net will monitor the finalized changes for you. The news feed on the home page will give you the latest news on the hope scholarship program.
Hope Scholarship Changes 2012
Once the state of Georgia and the state of Tennessee completes the debates, discussions, and votes on final legislation for the 2012-2013 school year, we will update this page with the final hope scholarship changes 2012.
As you might expect, most of the proposed changes revolve around these key areas:
Should the hope scholarship be changed to have a financial component added to the qualification?
Should some parts of the program be eliminated such as the GED grant?
Should the GPA requirement once again be changed?
Should the amount of the reward be reduced once again?
The Hope Scholarship is first and foremost a merit based scholarship. The graduating high school senior that worked hard to earn a 3.0 or higher GPA should not be told "good job", but we can't actually reward you because your parents make too much money. Do we tell the 6″4″ 285lb linebacker "good job" on your impressive athletic ability, but we can't actually reward you because your parents make too much money. It reeks of a double standard. If you have an opinion on this, contact your representatives in your state house and senate and let them know how you feel.
Once the final changes are passed by Georgia and Tennessee, this page will be updated with the hope scholarship changes 2012.