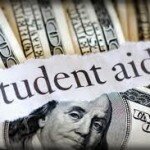 Well, the 2011-2012 Georgia Legislature session is now history. Given that it is an election year and that last year brought about many Hope Scholarship Changes, the bills that were presented had no support to move forward as law. In other words, Georgia "punted" any legislation concerning the program. The good news is that the proposals putting financial need requirements on Hope were stopped, and the bad news is that no real solutions were found for the real problem with the mismatch between revenue and expense.
What is clear, however, is that the basic Hope Scholarship Requirements call for an award that covers 84.7% of the 2011-2012 tuition which, for the University of Georgia or Georgia Tech, was $6168 of $7282 tuition. This left $1114 for the student to cover. Georgia Tech has just published the estimated 2012-2013 tuition rate which is $7938. The basic award amount will remain $6168 since the award was pegged to the tuition rates in the 2010-2011 school year; therefore, the student or student's family will cover all of the increase which will mean an amount of $1770 in tuition not cover by Hope.
It is interesting to look at the percentage increase in tuition which is 9%. The increase in tuition not covered by Hope is 59% since all of the tuition increase is now carried by the student.
The tuition, of course, is not the complete picture. Hope does not cover mandatory fees. The mandotory fees for 2011-2012 is $2370 while the mandotory fees for 2012-2013 are increasing to $2442. So, the total tuition plus fees not covered by the basic hope scholarship for 2012-2013 is $1770+$2442 or $4212 for the year. It is my concern that the universities will start using mandatory fees to gain additional revenue instead of passing all higher costs to tuition. Tuition increases that are multiples of the rate of inflation or the CPI (Consumer Price Index) are a major cause of the funding shortfall for Hope.
The example that I presented here is for a university system of Georgia Research institution. For tuition rates at other schools in the system of Georgia, see the student and financial aid link.
The Zell Miller Scholarship still covers 100% of tuition but does not cover fees so, using the example above, the student will need to cover the mandatory fees of $2442.