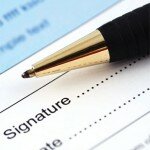 The Hope Scholarship (Helping Outstanding Pupils Educationally) is a merit based scholarship. The Georgia Hope Scholarship and the Tennessee Hope Scholarship are similar programs and each is described in full in this blog. Many high school seniors and students already in college have questions concerning the requirements, eligibility, gpa calculations, and others. There are posts for each of these.
How to Apply for Hope Scholarship
The key purpose of this post is to describe how to apply for the hope scholarship. As a high school senior, you should contact your guidance counselor and get a printout of your high school transcript. Make sure that you ask for the transcript that is used for the hope GPA calculation. If your GPA is 3.0 or higher, you will qualify for the hope award. If your GPA is 3.7 or higher and your SAT is 1200 or higher (or you are your school's valedictorian), you qualify for the Zell Miller Scholarship.
The hope scholarship application is quite straightforward. If you are applying for financial aid awards from the state or federal government or grants from the college/university that you plan to attend, then you will need to complete the FAFSA (Free Application for Federal Student Aid). When you complete the FAFSA, you are automatically applying for the hope scholarship as well.
Apply for Hope Scholarship Online
However, if you are not competing for financial based student aid and only want to apply for the hope scholarship, then you only need to complete the online application at GACollege411.
Once you complete the application, you are automatically re-enrolled and re-evaluate for the scholarship each year in college at the semester hour checkpoints which are 30,60,90, and 120 hours.