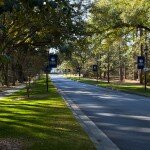 The Tennessee Hope Scholarship Award is merit based; therefore, the student must maintain a minimum level of academic achievement to continue to receive the award. The Tennessee Hope Access Grant is for the freshman year only and is not renewable. The student on
the Hope Access Grant must meet the renewable criteria for the Hope Scholarship.
Tennessee Hope Scholarship Renewal Criteria
Eligibility is determined and reviewed at the end of the semester that the student attempted.
The student must have attempted 24, 48, 72, 96, or 120 total semester hours.
The student must have a cumulative GPA of 2.75 after 24 hours and 3.0 after all other semester hour check points.
The student must be enrolled in fall and spring semesters maintaining satisfactory progress.