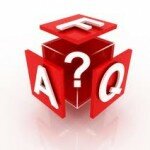 There are many eligibility requirements, rules, and regulations concerning the Tennessee Hope Scholarship. These frequently asked questions and answers may help you with your award questions concerning GPA calculation, eligible institutions, dropping a class, and others…
Tennessee Hope Scholarship FAQ (frequently asked questions):
Do I have to reapply every year to continue to receive my award?
Yes. Students must complete the Free Application for Federal Student Aid (FAFSA) each year. The application can be found at www.fafsa.gov.
Do I need to maintain a minimum grade point average (GPA) to retain my award?
Yes. To continuing receiving the HOPE Scholarship, you must maintain satisfactory academic progress and achieve a cumulative GPA of 2.75 after attempting 24 and 48 semester hours. After attempting 72 semester hours or any multiple of twenty-four (24) semester hours, a student can maintain the award in two ways:
• score an overall GPA of at least 3.0 or
• if your total GPA is between 2.75-2.99 and your semester GPA is 3.0 or higher in the previous semester then you can keep the award on a semester-to-semester basis. Under these conditions, students must keep full time enrollment and eligibility is monitored after each semester (but not for the summer semester). However, students that match these guidelines and enroll full time for the summer will have eligibility checked upon the close of the summer semester. Students that win the HOPE Access Grant ca keep the award for each semester until they have attempted 24 semester hours. If students complete the HOPE Scholarship renewal criteria discussed earlier then their award will convert to the HOPE Scholarship. Students that win the Wilder-Naifeh Technical Skills Grant and are attempting a certificate or diploma must achieve satisfactory academic progress and have to be continuously enrolled every semester until granted a certificate or diploma from the Tennessee Technology Center.
How will my eligibility be affected if I drop a course(s)?
First, do not drop a course without discussing your situation wth the financial aid office at your school. Your full-time (12+ hours) or part-time (6-11 hours) enrollment notice, as of the institution's census (or status counting) date, is the enrollment status you must maintain during the semester. If you drop a course(s) and do not have a documented, approved medical or personal reason, you might permanently lose your HOPE Scholarship eligibility.
If I take a semester off, how will my award be affected?
Every award winner must complete continuous enrollment at an eligible postsecondary school. This requires that students be enrolled at a minimum part time for the fall and spring semesters to receive the award. Enrollment in the summer semester is not a requirement condition. Although students enrolled in less than six (6) credit hours will maintain continuous enrollment, they are not qualified for an award. It is recommended that students receiving the Wilder-Naifeh Technical Skills Grant should check with their institution with respect to continuous enrollment conditions as enrollment in the summer term might be required for their program of study.
If I lose my award, can I regain it?
Yes, you can. Students who fail to match the renewal conditions and drop the HOPE Scholarship can again win the award one time by completing the renewal requirements listed above at a benchmark. Students cannot appeal to rewin the HOPE Scholarship if their GPA drops under the renewal conditions. Students who no longer win the award because of a nonacademic reason such as not maintaining continuing enrollment or modifying their enrollment from full time to part time, or part time to less than part time, are not able to regain the award except an appeal is approved by the post-secondary institution or TSAC. For further information concerning the appeal process, contact your school. Students who drop the Wilder-Naifeh Technical Skills Grant cannot receive future awards.
How long can I receive the HOPE Scholarship?
Students who achieve all conditions to maintain the HOPE Scholarship may win the award until the student has earned a baccalaureate degree or five (5) years have passed from student's initial enrollment at any post-secondary institution.
How will my grade point average be calculated for eligibility of the HOPE Scholarship?
All courses attempted post high school graduation shall be used in the grade point average calculation. Students may retake one (1) course one (1) time and use the higher grade achieved; however, both courses attempted are used in the attempted hours total for eligibility requirements.
How can I qualify for the Wilder-Naifeh Technical Skills Grant each year?
Students must make application each year by completing the FAFSA, maintain unbroken enrollment in a certificate or diploma program at an eligible Tennessee Technology Center, and complete satisfactory progress. No minimum number of enrollment hours is required to hold the Wilder-Naifeh Technical Skills Grant. Prior HOPE Scholarship recipients cannot be awarded this grant. Wilder-Naifeh recipients who finish their diploma may be eligible for a HOPE Scholarship if initial eligibility requirements were achieved at high school graduation. For a complete list of eligible institutions, please visit http://www.tn.gov/CollegePays/mon_college/eligible_instut.htm.
If I enroll less than full time, will my award be less?
Yes. HOPE Scholarship winners who are enrolled less than full time will receive a smaller amount. Students enrolled in 9-11 hours will receive ¾ of the award and students enrolled in 6-8 hours will receive ½ of the award. Students enrolled less than 6 hours are not eligible for an award. Your enrollment status is based on the institution's census date. Students receiving the Wilder-Naifeh Technical Skills Grant will receive a reduced award if they are enrolled less than full time or are not enrolled for a full academic term.
Where can I use the HOPE Scholarship?
The HOPE Scholarship can only be used at an eligible postsecondary institution in the state of Tennessee. Here is a complete list of eligible institutions. Students who decide to attend an out-of-state institution cannot receive the award.
If I change schools, how do I transfer my award?
If you move to another eligible postsecondary institution, you can take your award in one of two ways. You may complete a Change of Institution Request Form which can be found here. You may also list your new institution as the first choice on your Free Application for Federal Student Aid (FAFSA). NOTE: Any changes made to your FAFSA will overlay any changes provided to TSAC via the Change of Institution Request Form. If you transfer your award via the FAFSA, you may be selected for verification.
If there are more Tennessee Hope Scholarship FAQ items that you think should be added to this list, please comment on the article and we will add them, and thanks for doing others a good service.