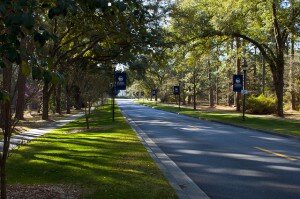 The HOPE scholarship program is a movement by some states to bring merit based scholarships to graduating high school students. Some, like Georgia's Hope Scholarship Program, are renewable through the full college term; while others, like South Carolina's Hope Scholarship, are for the Freshman year only or for some limited time. Funding for the programs tend to be from profits taken from lottery programs.
Like many government based programs, the scope and costs of the program have increased while the funding sources have stayed the same, gown down, or increased more slowly than the spending increases.
In the last few years, this has become more of a problem due to the following reasons:
Economic Conditions have forced more students to stay in state or to enter college instead of the work force
Tuition and Fees have increased much higher than cost of living/inflation and much higher than revenue coming from funding sources for Hope Scholarship
Funding sources from the lottery have stayed flat or actually decreased
Expansion of the programs to include a wider scope of students and institutions (technical programs, GED based grants, etc…) have increased costs.
All of these have put pressure on the state legislatures to roll back the programs, make changes, and look at redefining the programs.
The biggest concern is that the Hope Scholarship may go from being Merit based to financial aid based. Keep an eye on your state legislature and get involved if you want to keep the Hope Scholarship merit based.